Event Description
WHAT IS THE TOFURKY TROT?
The Tofurky Company invites you to join in Tofurky Trot 2016, this Thanksgiving Day, November 24, 2016 at the Rose Bowl Stadium in Pasadena, CA.  Tofurky Trots are designed to support both the health and vitality of local communities and raise money for local groups supporting plant-based diets. The race is 5k (3.1 miles) and is a run, trot, or walk open to all levels of physical fitness.  It's a great day to enjoy the company of fellow plant eaters and highlight the benefits of plant-based diets on this largely carnivorous holiday.
RUNNER PERKS
Quality reusable bags with logos provided to each participant registered. Bags provided to day of race participants while supplies last. Tofurky Trot T-shirts for sale for $15.
Exception: Sorry, but no bags provided for Free Children registered (children under 6 years)
Tofurky product coupons provided to runners too! 
Prizes will be awarded to the top three male, female and children (under 18), and canine finishers as well as for best costume. This is a fun, family event.
Great vegan snacks and drinks at the finish line. There will also be random prize drawings, but the real focus are the nonprofits who we run to support (see below).  
Before you eat your big meal with your friends and family, come trot with us and celebrate the bounty of the earth's delicious plants with some great Tofurky folks!
RACE DETAILS
Reduce race day chaos by registering online early!
AND pick up your bib number, bag, and some goodies early at Packet Pickup and avoid race day lines!
Start Time: 9 am, Thanksgiving Day, November 24, 2016
Location: The Rose Bowl Stadium, 1001 Rose Bowl Drive, Lot K, Pasadena, CA 
Pre-race Yoga: 7:45 am. An energy boosting, gentle morning stretch to enhance the gobble in your gallop!
On-site, day of race Registration: 7:30 – 8:30 a.m.
PACKET PICKUP (and pre-registration)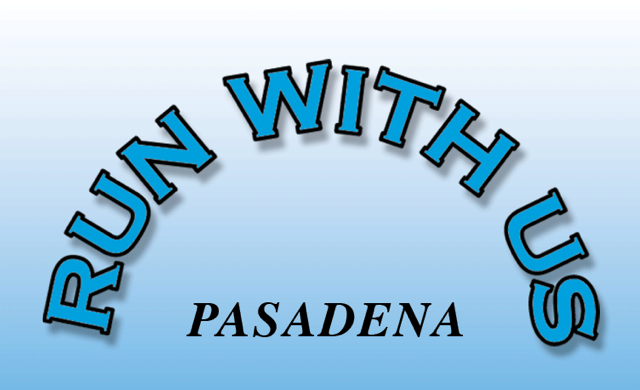 Wednesday, November 23, 4pm- 7pm
Run With Us @ 235 N. Lake Avenue, Pasadena, CA 91101
Cost:  $35 Pre-registered Adult;   $15. Child under 18
          $45 On-site registration Adult;   $20. Child under 18
           Children under age 6 - Free!
ADDITIONAL INFORMATION
This is a fun, family friendly event!
Well-behaved dogs on a short leash are welcome to join the fun. Prizes for doggie best costume!
Participants are asked to bring non-perishable, vegan food and other donations for the homeless and their animal companions.
VOLUNTEERS GREATLY APPRECIATED!
If you or a family member or friend are willing to be a race official, great! We definitely need volunteers. To volunteer please email us at: volunteerplanning@gmail.com. Thanks!!!
For more info, contact the nonprofit organizing this race at info@museumofanimals.org.

Who are we running to support?

The National Museum of Animals & Society (NMAS) is the first museum of its kind – anywhere - dedicated to enriching the lives of animals and people by exploring our shared experience. As a 501(c)(3) non-profit, NMAS addresses animal protection, animal studies (areas where humans and animals intersect: art, literature, film), and humane education in its collection, exhibitions, programming, and educational efforts. www.museumofanimals.org
THANK YOU TO OUR SPONSORS:
(more coming soon!)
FAQ
Do I have to bring my printed ticket to the event?
No, we will have your name on our master roster sheet.  But it might be good to have the ticket just in case.
What is the refund policy?
Sorry no refunds.  Thanks for your donation!
Event Location & Accomodations