Event Description
Join us for a shakeout run followed by a screening of Kissing The Rock at Sports Basement Bryant!

KISSING THE ROCK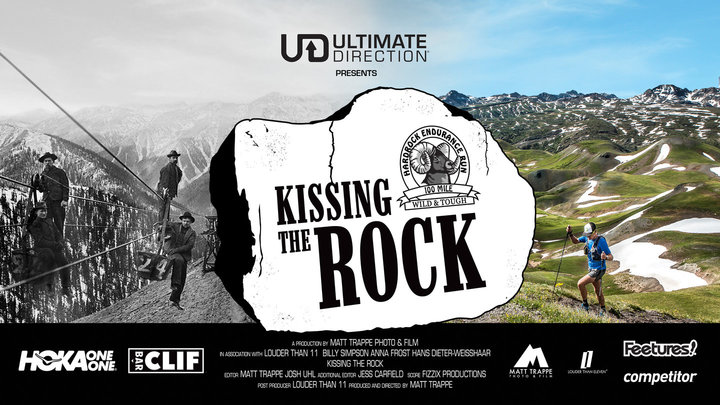 The hardrock miners of Colorado experienced adversity on another level through the hardships they faced in the San Juan Mountains. When the mines closed and the jobs dried up the town of Silverton was in search of a new identity.
The Hardrock Hundred Endurance Run epitomizes the community aspect of mountain running perhaps due to the grueling nature of the course and the adversity the runners face. The mentality of everyone vs. the mountain exists especially at Hardrock. Friends and runners gather each July in Silverton and a town is reborn. 
Produced and Directed by Matt Trappe - www.trappephoto.com
Run time 22 minutes
Agenda:
6:30pm 3 mile shakeout run starts with Charlie
7:00pm head back to the store for Film Screening
Event Location & Accomodations