Event Description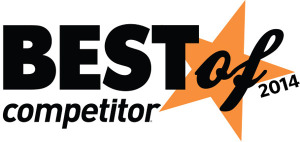 Running in the Colorado mountains at altitude can be intimidating, but not so if you get to go downhill. Wanna run the Rockies and get a new PR? The Georgetown to Idaho Springs Half Marathon is one of the most pleasurable and must do runs in the western United States. The race course parallels Clear Creek and is a very scenic, gently rolling mountain course that winds down the Clear Creek Valley. Although the course is at high elevation (8500 ft to 7500 ft start to finish), it is a relatively fast one due to the gentle downhill nature. The course is certified by the USATF (CO13017DCR ). The course is not compatible with wheelchairs or strollers due to a trail section.
Start Time:  
8:00 a.m. (plan to be at the starting line at least 30 minutes prior to the start)
NEW THIS YEAR:  Now your registration includes our cool custom finisher medal.  

Location: 
Race start is in Georgetown, next to Georgetown Lake on the frontage road.  The race finishes in Idaho Springs at 12th and Miner St.  The post race celebration is on the Clear Creek football field in Idaho Spings, there are a number of exits along I-70 where your fans can view the race.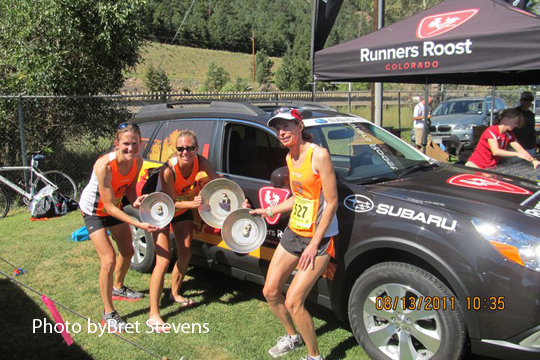 BUS TRANSPORTATION: 
Bus Transportation will be provided from in front of the Clear Creek School District Offices on Hwy 103 just south of exit 240 off I70. Arrive early, and expect traffic congestion. Buses will start running at 5:30 am.  The last bus will leave at 6:45 am.  If you miss the bus, you will need to get directly to the start in Georgetown. 
Transportation will be available back to Georgetown after the race between 10:30 - 12:30. Buses going back will leave from in front of the Clear Creek School District Office, a short walk from the post race party.
PARKING:  Parking in Idaho Springs:
At Clear Creek School District Administration Bldg just south of exit 240 off I70.  In addition to the lot in front of this building, we will be parking cars on the old track adjacent to the building. Volunteers will direct you to this area.
In the downtown area
Please do not park in the Forest Service parking lot, vehicles parked here will be towed. 
Parking in Georgetown: 
Parking in Georgetown is available only at Georgetown Lake near the start.  Exit 228 off I70, go south to the round about and go left on Argentine.  There is a large lot down on the right and a smaller lot across the street on the left.  If you arrive after 6:45 am, anticipate parking at least 1/2 mile from the starting line.  At 7:00 am, one hour before the race start, no one will be allowed to turn east down the service road to the starting line.  Arrive early!
Learn more at www.gtishalf.com
Event Location & Accomodations