Event Description
We're coming to Fourth Ward Park in Atlanta for a great 5K on the BeltLine benefiting Mustard Tree.
It's a beautiful course, and we're super excited to be running here in spring..
Awesome race shirts & award medals to the M/F overall, M/F overall masters, M/F overall grand Masters, M/F overall senior masters, as well as all of the normal 5 Year Age Groups.
Event details and schedule
Entry & Registration Fees
Preview Pricing (through 1/31)
5K...$25
Virtual 5K...$30
5K No-Swag...$20
Early Bird (through 2/29)
5K...$27
Virtual 5K...$30
5K No-Swag...$22
Regular (through 3/27)
5K...$30
Virtual 5K...$30
5K No-Swag...$25
Race Day
5K...$35
5K No-Swag...$30
The event is fundraiser, and with that in mind, you can raise funds by receiving pledges.  Best of all...if you raise $200, we'll give you your entry fee back.
Proceeds from the race go to Mustard Tree Foundation
The Mustard Tree Foundation supports addiction recovery efforts for teens and young adults through funding of enthusiastic sobriety programs. We also support training for addiction counselors who are so desperately needed. Please consider joining the fight against the drug abuse crisis; the lives of so many are at stake.
Virtual Race Option
Can't make it out to the event site on race day?  
Still want to participate and have a shot at an award?
Or Maybe your just in love with the shirt or the cause?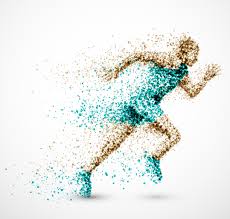 Then the virtual race is for you.
Here's how it works.
 Register for the Virtual division

 Start Training

 The week of the event you'll recieve your bib via email or USPS.

 The day before the race you'll recieve instructions & a link to submit your race time

 Sumbit your race time by end of race day

 The day after the race results (Virtual Runner division) will be posted online

 Monday after the race you'll recieve an email with a link to the results & any pictures.

 Monday after the race we'll package up all the T-shirts & medals and put them in the mail.
We've got great custom awards in the following age groups.
Top 3 Overall M/F
Top 3 Overall Masters M/F 
Top 3 Overall Grand Masters M/F
Top 3 Overall Sr. Masters M/F
Top 3 in each 5 year age group starting at 10 & under and going through 75+. 

Awesome race shirts guaranteed to all participants registered by March 22.
Grab your family, friends, and co-workers and participate as a team…you can score a great discount, and nothing will replace the additional fun.
5+...Save $2.50
11+…Save $3.75
21+…Save $5.00
51+…Save $6.25
100+…Save $7.50
Questions, or needs?  Reach out to our Groups & Teams Coordinator makayla@fivestarntp.com
Five Star Championships & Turkey Trot
All participants will automatically qualify for FREE entry into the 2020 Five Star Thanksgiving Day Turkey Trot. 
Top finishers will also have the opportunity to earn a spot in the championships to be held on January 2021. The number of spots available is based on the total registration...see event website for details.
Event Courtesy & Refund Policy
Our events are designed to be fun and for the entire family. With that in mind any competitor, spectator, parent, volunteer, or sponsor, exhibiting unsportsmanlike conduct or interfering with the positive, competitive atmosphere of the event will be asked to leave the venue and course immediately with no refunds.
All registrations are final...we're sorry but there are no transfers, deferrals, or refunds
January 31...Preview Pricing Ends
February 29...Early Bird Pricing Ends
March 22...Last day for guaranteed shirt
March 28

6:00 pm...Check In Opens
7:00 pm...Race Starts
Event Location & Accomodations