Event Description
THE RACE
Best. Race. Ever.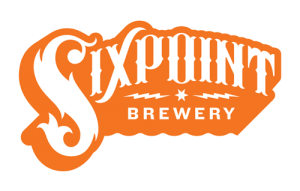 NYCRUNS Governors Island races are already great and exploring the island afterwards is a gas, but you may not be so quick to leave the post race festival this time - since we'll be serving beer from Brooklyn's best craft Brewery - Sixpoint!
Your entry to the Sixpoint Squirrel Stampede 5K & 10K includes a free ferry ride, your race-entry, a snazzy tech t-shirt, a one of a kind souvenir mug, post-race eats, and a chance to sample some great Sixpoint beers.*
Feel free to invite friends and family to this one as well! As your guests, they will receive a free ferry ride, a souvenir mug, post-race eats, and as long as they are over 21 - the chance to enjoy some Sixpoint!
Afterwards, make a day of it and stick around for some fall island fun!
*21 & over only. You will need to provide ID to access the beer garden.
Event details and schedule
COURSE
The 5K is one loop and the 10K is two loops.
Note that the two loops are slightly different with the 5K and the first loop of the 10K veering to the right around mile 3 and the 10K veering to the left around mile 6. Also note, to start the 2nd loop of the 10K you turn left while all finishers continue straight before turning left.
Please review the map, but know we will have marshals and signage in place to help guide you.
---
GUESTS
Want to have someone cheer you on at the finish?  Up to 4 people can join you but they will need to register as guests at $30 per person and accompany you to the ferry.  Guests receive a bib which they must wear to board the ferry and to partake of post-race food and drink.
Guest bibs may be purchased when registering and can only be picked up at packet pickup or mailed. Children three and under do not require a bib and strollers are allowed on the ferry, but not in the race.
This charge is necessary as there are limited spots on the pre-race ferries
---
AMENITIES
Bag check and toilets will be provided. If you plan on checking a bag, you must use the clear bag provided by NYCRUNS at Packet Pickup or Bag Check. Water and Gatorade will be available on the course, and bagels, spreads, fresh fruit and more will make up the usual great NYCRUNS post race spread to greet you at the finish line. Free finish line photos and video will be available on the results page.
The giveaway for this race will be a great tech t-shirt and a souvenir mug*.
* In order to cut down on waste, we try not to overorder and sizes are not guaranteed. We recommend you pick up as early as possible to ensure you get your size. Prior to the race size swaps will not be allowed. They will be allowed after the race starts.
---
BIB & SHIRT PICKUP
Due to security restrictions, you must have your bib and any spectator bibs in advance of race day.
Pre-Race pickup will be Friday 10/30 from 12 PM-6 PM at a location TBD
A friend or acquaintance may pick up your bib and shirt for you--they'll need only provide your name to packet pickup staff.
You may also opt for bib mailing (see below) and pick up your shirt after the start of the race.
There will be no race day pickup whatsoever.
---
BIB MAILING
Bib mailing is available for this race for participants registered through 5/18. You must choose this option when registering and the bib must be mailed to the address you choose then. Shipping to domestic US addresses only.  The cost is $20.00. Any spectator bibs associated with your registration will also be shipped to you with your bib mailing selection. Note: Shirts will not be mailed. They will be available for pickup before or after the race.
See chart below. NYCRUNS members receive a 10% discount, race deferral rights, and other perks. There is no race day registration. Register early to make things easier for us and cheaper for you!
| | | |
| --- | --- | --- |
| Through 7/06 | $35 |   |
| Through 8/03 | $40 |   |
| Through 8/24 | $45 |   |
| Until online registration closes | $50 |   |
| Packet Pickup (if available) | $60 |   |
---
RESULTS, AWARDS, FINISH LINE PHOTOS & VIDEO
Results will be emailed (often during the race) and the full results will be posted on our results page after the race. Finish line photos and video will also be available on the results page several days after the event.
Awards will be given to the top three male and female runners overall in each race. Age group awards in the 5K will be awarded to the top three in each the following age groups: 9 and under, 10-14, 15-19, 20-29, 30-39, 40-49, 50-59, 60-69 and 70 and over.  Age group awards in the 10K will be awarded to the top three in each of the following age groups: 19 and under, 20-29, 30-39, 40-49, 50-59, 60-69 and 70 and over.
Our awards policies are available here.
---
VOLUNTEER
Want to race this one for free? Volunteer at any of these upcoming events! Or in lieu of credit for yourself, you can have us donate $25 to a cause partner of your choice. What's this all about, anyway? Learn more about the volunteer program here.
---
DIRECTIONS
There's only one way to get to the island - the Governors Island ferry, and your ferry ride is included in your race registration.  You must arrive at the Battery Maritime Building at 10 South St. no later than 7:30 AM to check in and you must have your race bib.  The 4,5, R, and 1 trains are closest to the ferry terminal.  Please note, the ferry is only for registered runners and paid spectators with visible race bibs.  Information regarding public access to Governors Island is available here.
Please check MTA Trip Planner for up to date and detailed mass transit directions and Google Maps for driving directions.
---
POLICIES
The standard no-refunds, no-deferrals, no-transfers policy applies, unless you are signed up for the NYCRUNS Membership Program. NYCRUNS members receive a 10% discount, race deferral rights, and other perks. Strollers or dogs are not allowed in NYCRUNS races and you may be disqualified if earbuds or headphones hinder your awareness. You must remain on pace to finish within the time limit in order to receive course support and an official finish time. Please familiarize yourself with our complete policies and rules of competition.
As per the Protecting Young Victims from Sexual Abuse and Safe Sport Authorization Act of 2017, any adult interacting with amateur athletes, defined as a child or minor under the age of 18 that participates in youth running programs or any events hosted or operated by NYCRUNS, has a duty to report a reasonable suspicion of sexual misconduct such as child sex abuse, non-consensual sexual conduct, sexual harassment or intimate relationships involving an imbalance of power within a 24- hour period to local law enforcement by calling the New York State Central Register at 800-635-1522. Participants found to be listed on a sex offender registry, convicted of a sex crime, or caught having, creating, or distributing child pornography will be immediately barred from all NYCRUNS events.
---
RACE CONTACT
Event Location & Accomodations